Today's Indie Book of the Day is:
Winnemucca
by
LauraWriting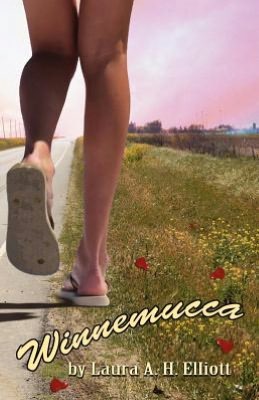 Synopsis
:
When fear's as blind as love, how far would you go to find your own happily ever after? One mistake will change Ginny's life forever. One answer will set her free. Once upon a time Ginny's road blood ripened, the day she got wise to love. Engaged to the high school quarterback, his quarter-carat ring and enchanting smile should have been enough for her. But, she stands him up and takes a walk where every step questions her happily ever after gone-bad and the fate of the mother she never knew. The mother her father refuses to talk about. Ginny fights to untangle her big, fat, lie-of-a-life on an enchanted road trip to Winnemucca, where she believes all her answers lie. To solve the riddle of her past, she must outrun everyone who wants a piece of her future–including a man determined to see she never has one.
If you have a Review for this book, please put the link in the comments so you can get entries in the
Mega Giveaway
!