Today's Indie Book of the Day is: Ascent by
@AmykWrites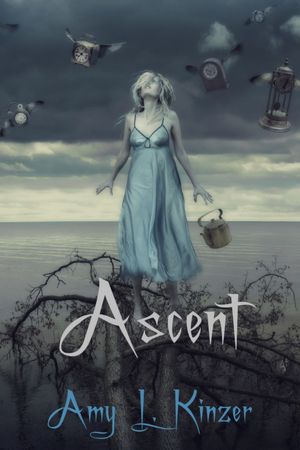 Synopsis
:
For three teens going back to the past is the only way to save the future.
After years of recession a new political party is ascending to power. To control the United States they must offer leaders people will vote for. The Party has chosen a select group of teens to attend the Institute for Youth Development (IYD) for training to become the nation's next leaders. But no one has a perfect past and in a world where every moment is captured on film it has become increasingly difficult to find future politicians. Everyone has something from their past they wish they could change.
Matt wants to go back and change the night he drove drunk and ended the life of his girlfriend and best friend; Farrah-Kate, the daughter of America's most tragic actress, wants to save her movie star mother; and Rick is ordered to go back and change the night he hacked the governments computers.
Marvin Winn, a casino billionaire and Party founder has funded a device that will take the chosen back in time to alter their past. But not everyone is attending the Institute because they want to join The Party. And while everyone returns to their past, one person will choose not to come back, putting everything The Party seeks to achieve at risk.
If you have a Review for this book, please put the link in the comments so you can get entries in the
Mega Giveaway
!